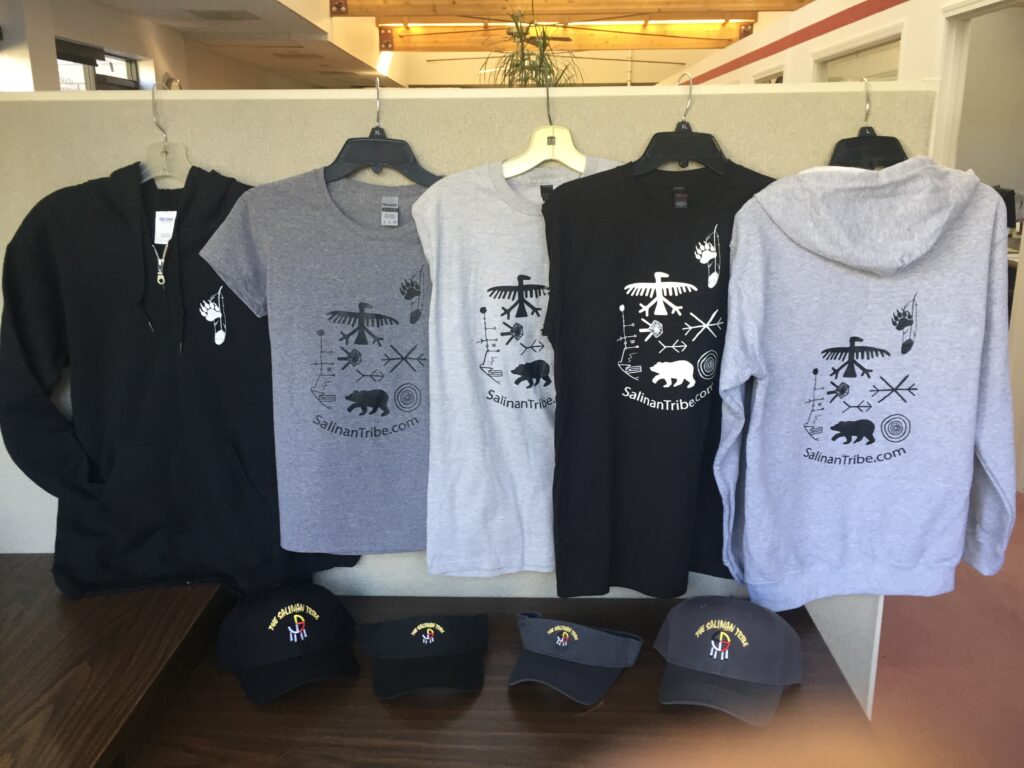 New shipment of T-shirts and Sweatshirts have arrived just in time for the Holidays
The T-shirts come in sizes from small youth to adult 2xl.
The Sweatshirts come in size adult Small-2xl.
We also have our ball caps in black and dark gray, and our visors in black and gray.
You may set up a time to meet at the Tribal office to pick up, or order by phone or email. Call Patti at 805-423-5195 or email her at info@salinantribe.com.

Youth t-shirts: $10.00
Mens and Womens T-shirts: size s-lg. $15.00,
size xl-xxl $20.00
Sweatshirts:
size s-lg. $25.00,
size xl-xxl $30.00