2019 Annual Tribal Gathering
The Salinan Tribe recently gathered on October the 19th at the Patterson Ranch near Lockwood for its Fall General Gathering, to socialize, converse and laugh amongst ourselves, all while enjoying a superior BBQ and well-supported potluck, led by John McCormack, Bruce Flood and Bradford Flood. More than 100 members were in attendance, despite many who wished to be in attendance unable to, due to other obligations. Salinan Co-Traditional Leads Susan Latta and Mary Rodgers led the assembled group in prayer before the meal, with Latta speaking the Salinan language and Rodgers interpreting in English. After the meal, an extensive drawing was held with numerous donated prizes. The youngest members in the audience were soon inundated with numerous items, and some of the adults won multiple times as well. Also on display were the artworks recently submitted as inspiration for the creation of an official Tribal Seal to represent our entire group. You will be able to view them on the Tribal website at www.salinantribe.com. Declaring it a successful gathering, Contemporary Lead Gary Pierce stressed the importance of our people coming together to socialize and share stories of the past and our current lives. Our extended thanks to all who contributed prizes and food to this successful event.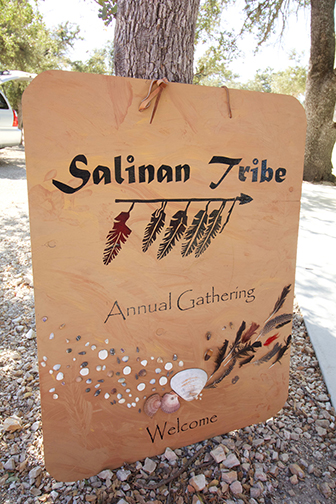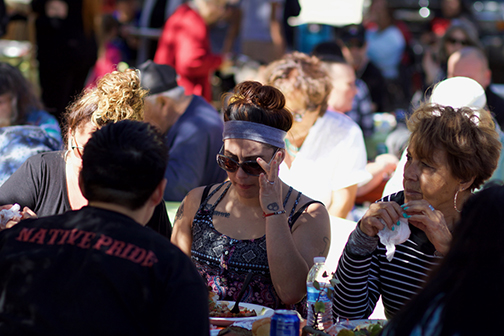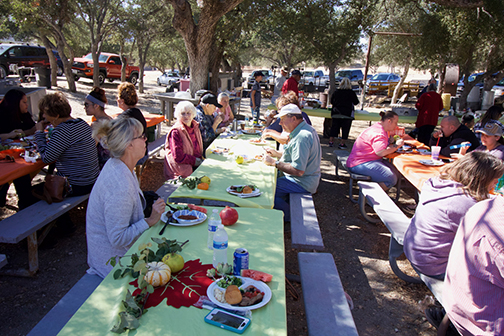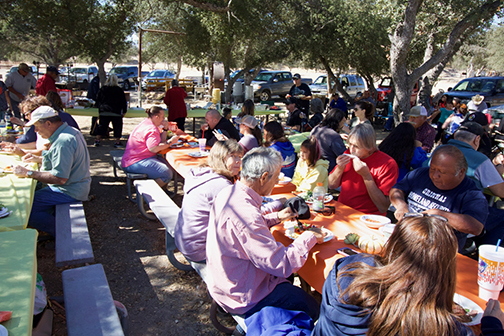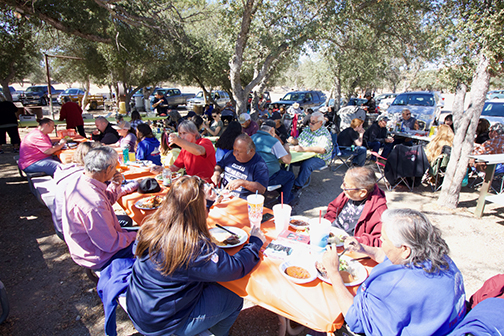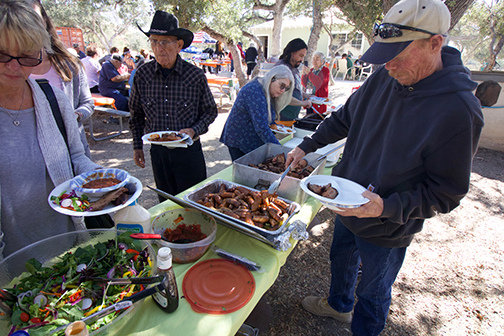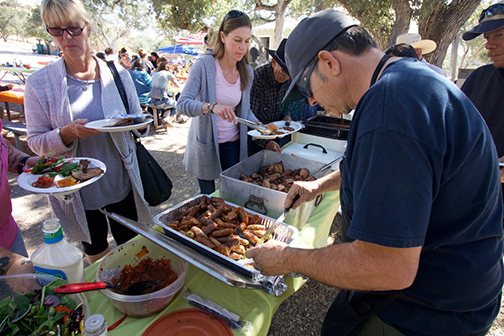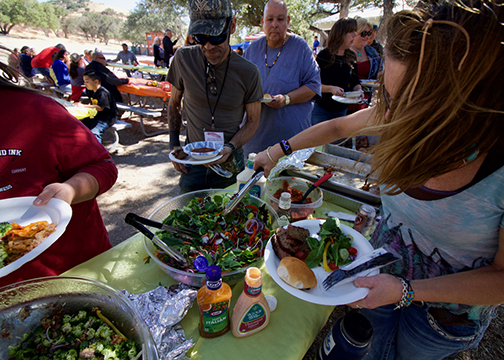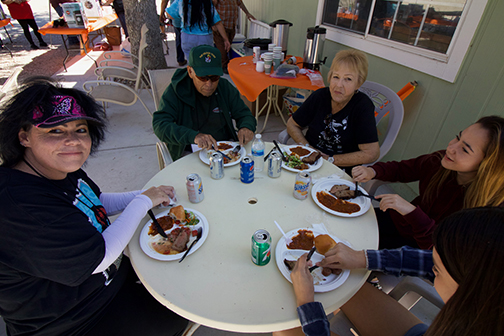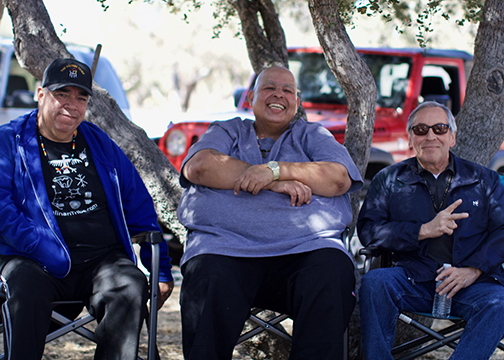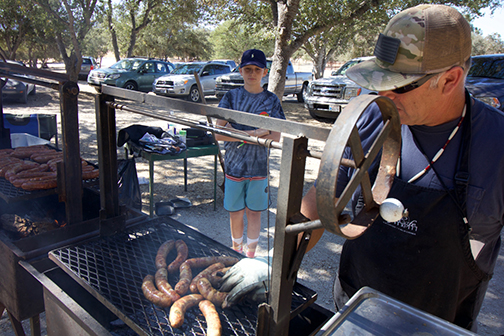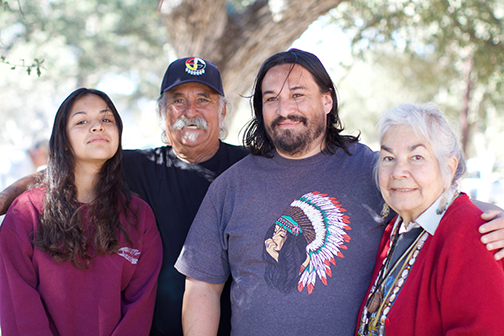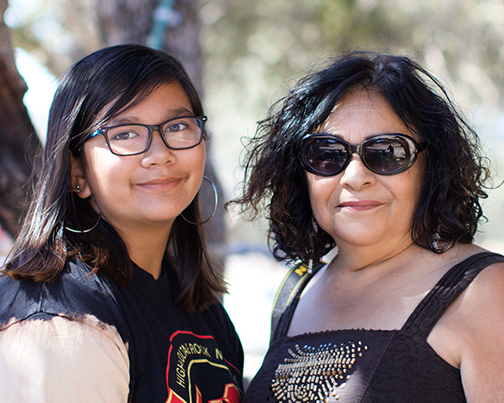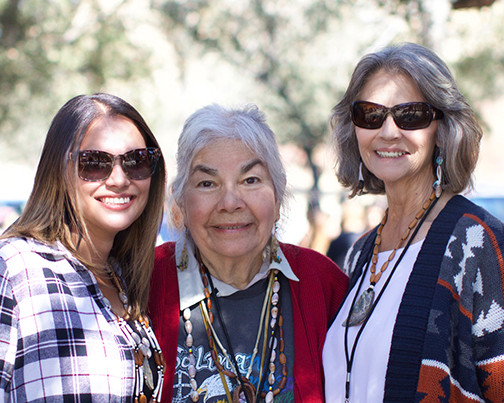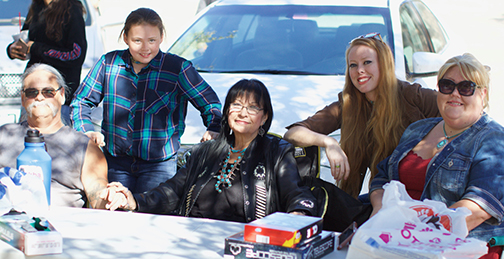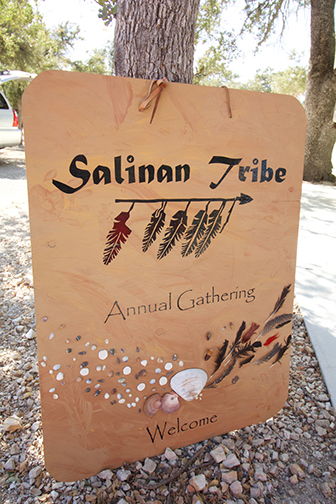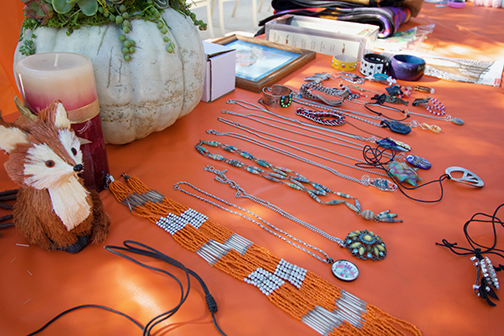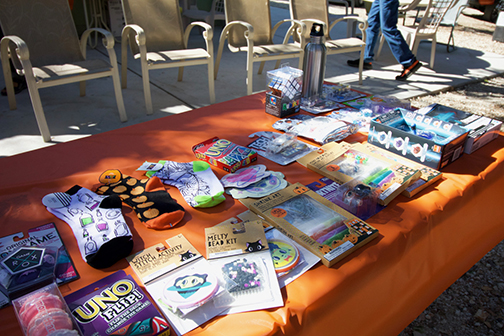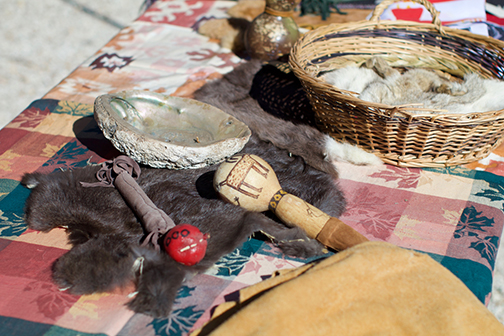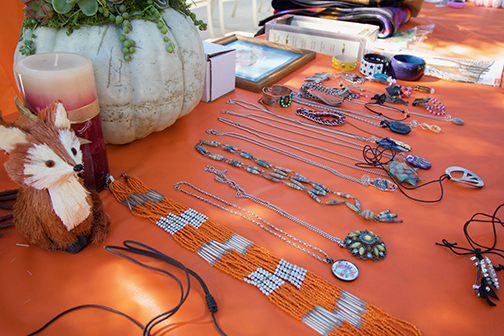 Eagle Rock Fundraiser Success!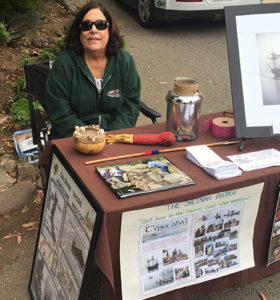 Our Tribal Administrator, Patti Dunton at the "Save Eagle Rock" fundraiser. Eagle Rock is a Salinan Sacred Site, registered with the State of California. The Morro Bay History Association,  Morro Bay Open Space Alliance and our Tribe have been raising funds to purchase the peak. The City of Morro Bay purchased the peak a year ago, keeping it from being developed. They gave the Alliance three years to raise the funds to purchase the peak, before it goes back on the market. So we only have two more years to raise the funds to save our sacred site. Thanks to all who have donated so far.